Satellite Radio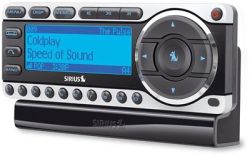 Are the limitations of traditional AM/FM radio holding you back? Are you ready to experience the best in modern radio? Then it's time to call Autohaus Automotive in Hayward for your new satellite radio receiver. Outperforming terrestrial radio in just about every way, satellite radio provides:
Virtually unlimited station range
Top-quality static-free sound
Vast selection of talk, sports, and music channels
And more!
Autohaus Automotive offers several options for SiriusXM satellite radios, and we're ready to help you connect with today's best radio. Call today to learn more about complete car satellite radio sales and installation from Autohaus Automotive.
Stratus 7 Radio Installation
Autohaus Automotive is please to offer Stratus 7 satellite radio options for cars, trucks, and more. We are committed to bringing you not only quality satellite radio receivers, but also careful installation workmanship. Our technicians put our more than 40 years of experience to work to make certain your new Sirius satellite radio antenna and receiver are installed both attractively and effectively. Our goal is always to leverage our expertise to bring you the very best outcomes for mobile electronics. So if you're in the market for satellite radio installation, you can rest assured that the Autohaus Automotive team will take great care of you.
We are your choice for installing a satellite radio in a car. Visit our Hayward showroom or give us a call today to learn more about our Stratus 7 satellite radio options.
XM Radio
Car Satellite Radio
XM Car Radio