Mobile Video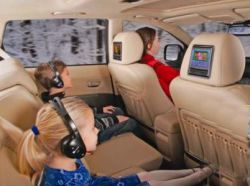 Mobile video is an increasingly popular factory option on many new cars, but the good news is you don't have to buy an expensive new car just to get in-car video. Autohaus Automotive provides complete aftermarket mobile video sales and installation to help you get the most out of your current vehicle! Keep the kids quiet on long road trips, show off for friends, or even impress your business colleagues. Regardless of why you want mobile video, the pros at Autohaus Automotive can use our over four decades of experience to create the car audio video system that's ideal for your needs. Call now for more information about car video or check out our showroom to demo products and more!
Autohaus Automotive offers a broad selection of mobile video products from overhead screens to DVD players to help you create the car video system of your dreams. We carry a number of options, including:
Traditional ceiling mounted DVD players/monitors
Android-based tablet monitors
Sleek-looking headrest mounted screens
Both add-on and integrated audio/DVD player decks
Video gaming and iPod/iPhone/Android device inputs
Mobile video accessories such as headphones and remote controls
We're sure to have a system that works for your car and your needs. At Autohaus Automotive, we're ready to help you find the in-car DVD player and display options that take your ride to the next level. Let our team of experienced mobile electronics installers make your driving experience even better with a complete car video package!
In-Car Video for Entertainment On-The-Go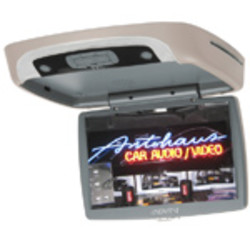 Forget about those choruses of "are we there yet?"! With a new car DVD player and display, you'll have the kids clamoring to hit the road. At Autohaus Automotive, we have the huge selection of options and the installation expertise you can trust to take your driving experience to the next level. Our goal is to match every driver and vehicle with the car audio video system that best meets their needs. And to top it all off, our expert installers make sure your components are hooked up correctly for long-term performance, great appearance, and all-around fantastic in-car entertainment. Get started by visiting our Hayward showroom now.
DashCam Dashboard Video
Autohaus Automotive offers more than just video watching technology for your vehicle—we also have the components you need for in-car recording! Our high-tech DashCam dashboard video options from Rostra enable you to record full motion audio and video while you drive. Offering a sleek appearance inside your car and a huge range of features, these DashCam systems are your answer for fantastic dashboard video. Let us show you what our systems are capable of at our Hayward showroom, or give us a call to learn more about dashboard video systems for your car, truck, or motorcycle!
Car DVD System
Car Video System